Fractionated CO2-Fraxel
Facial laser resurfacing is a technology specifically designed to eliminate superficial and moderately deep wrinkles of the face. The lines primarily treated include the "crow's feet" around the eyes, the wrinkling between the brows and on the forehead, lines above the upper lip and those caused by smiling. This procedure also provides effective treatment for moderate acne scarring and sun-damaged skin. We have the option of using the CO2 Laser in either "fractionated" or "pure" mode.
Laser resurfacing works in two different ways:
Providing the precise removal of the top layer of skin. This removes the extra fold which is causing the wrinkle, leaving a normal skin surface.
By directly affecting the collagen within the dermis. Heat generated by the laser procedure promotes collagen formation, resulting in a "tightening" of the skin that therefore provides a more uniform and smooth appearance.
Laser resurfacing offers significant advantages over conventional techniques such as dermabrasion and deep chemical peeling. These include:
Laser resurfacing is a bloodless procedure
Lasers are more precise than dermabrasion or chemical peeling
Resurfacing provides less chance of scarring and textural change
Laser resurfacing recovery is less painful. With laser resurfacing, patients should experience significant flattening or smoothing out of wrinkles, with long-term improved appearance or "facial rejuvenation."
The benefits of laser resurfacing are generally long-lasting. Long-lasting benefits are particularly seen with more excessive wrinkles. During the initial consultation, a complete medical history is taken and a careful examination is conducted in order to evaluate the patient's skin condition. During the consultation, Dr. Kramer and staff will describe how you will be kept comfortable during the procedure and expected results. Alternative treatment options will also be reviewed, as well as possible risks and complications that may occur. Photographs are taken before and after the surgery to help evaluate the amount of improvement. The procedure is performed here in the office. The laser resurfacing procedure lasts anywhere from 30 minutes to two hours depending on the extent of the treatment.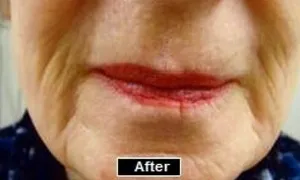 Post-procedure recovery is generally not painful, although there is a mild discomfort afterwards, which is commonly relieved by a mild analgesic such as Advil or Tylenol. Laser resurfacing creates a superficial wound which requires post-operative care. If all wound care instructions are adhered to correctly, healing will normally occur within six to eight days. At the end of the healing phase, patients will be left with redness in the treated areas which will subside with time. Makeup can be used to cover the redness after the six to eight day initial healing period. Some individuals, depending on their skin texture and color, may experience some redness as well as pigmentary changes. Bleaching creams and exfoliating agents may be prescribed for use pre and post operatively to lessen the chance of such an outcome. It is imperative that sun exposure is avoided following the procedure to avoid the risk of pigmentary discoloration. Laser resurfacing of wrinkles sun-damaged skin, and acne scarring has dramatically revolutionized the field of facial rejuvenation and has lessened the complications associated with previous surgical modalities.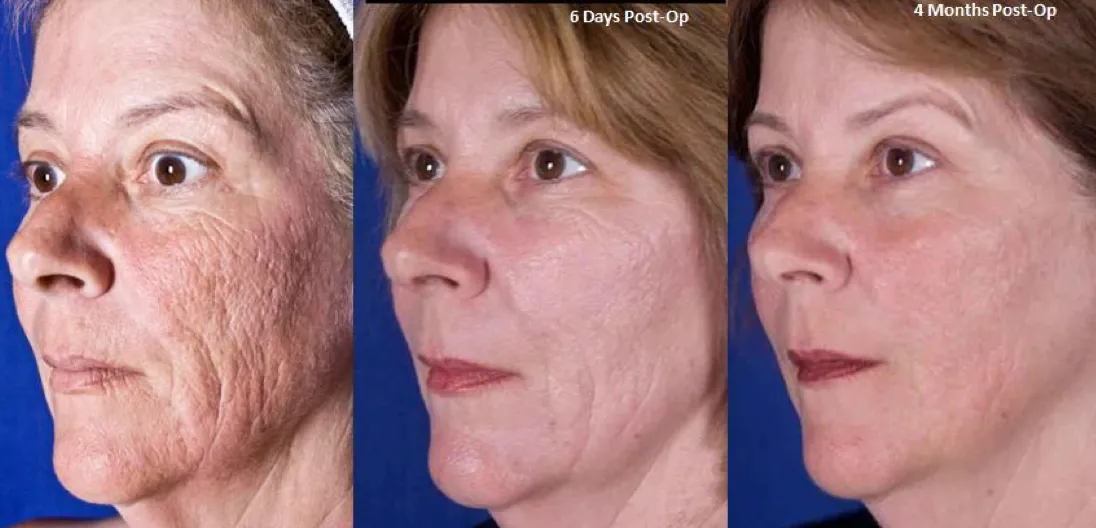 If you have any questions about this procedure, please call our office for a consultation regarding this new and exciting technique.